Bring the same sense of peace and pride you experience on the mat to your kids.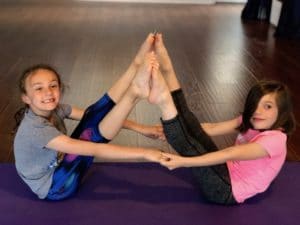 Pulsation Yoga is proud to introduce Kids' Yoga classes for ages 7-11 to the Arlington Heights studio,  every Thursday from 4:15-5:00 with Alison.
Kids can strengthen inside and out in these fun and peaceful classes as they derive many benefits from yoga. The physical body can get stronger, more flexible and coordinated as kids continue to develop a regular practice. But the benefits don't stop there. Just like in adults, kids' yoga classes can instill a sense of peace, calm and confidence, which will benefit them as they navigate through school, sports and socializing.
In addition, the yoga community at Pulsation Yoga is always welcoming and friendly and can give your kids a sense of belonging to something as they practice and share together.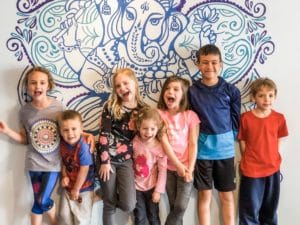 Special packages are available for Kids' Yoga Classes:
Check our regular schedule for class times and updates.