Yoga Your Way
Pulsation Yoga is proud to offer many options for your your practice. The Arlington Heights yoga studio and the Lake Zurich yoga studio both offer a variety of group yoga classes as well as opportunities for private practice. We are a judgement-free environment with a focus on feeling good in your practice through alignment, modifications and support.
"Fundamentals" focuses on foundational postures and alignment that are used to build your practice. Expect to build strength, balance and confidence in your practice through modifications and familiarity of these foundational postures.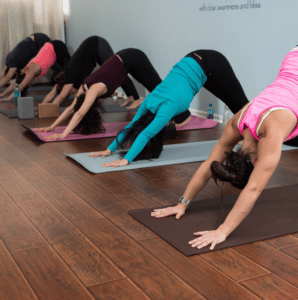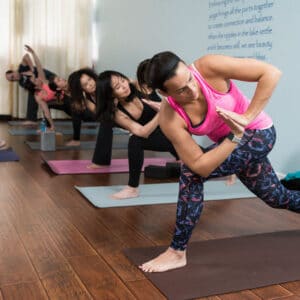 "All-Level Yoga" builds on foundational postures and alignment with the addition of more movement, more transitions and more options to grow your practice. Expect additional postures in a class as well as preparatory work toward more advanced postures with options, modifications and a safe way to explore your practice.
"Intermediate Asana" progresses your practice with a greater focus on athletic transitions, strength building and work toward more advanced postures such as arm balances and inversions. There are no expectations that you can already perform these postures, just an openness to explore your practice further once you've established a foundation.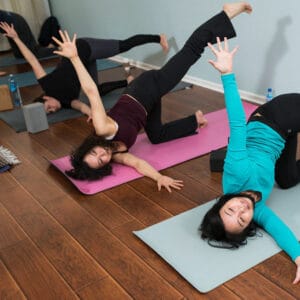 "Advanced Asana" uses strength, balance and stamina to dive deeper into your practice. Expect more advanced postures, arm balances and inversions in this class, as well as more complex transitions between them. There are no expectations that you can already perform these advanced postures, but a regular practice and knowledge of intermediate asanas is recommended prior to the Advanced Asana class.
"Restorative Yoga" recharges your body and your mind with long held stretches using props to aid your comfort. This is a quiet and mindful practice that focuses mainly on floor work with no standing postures. Expect to comfortably hold stretches with the help of props and modifications suited for your needs.
"Yin Yoga" utilizes longer held postures that focus on connective tissue to increase mobility and openness. Props and breath work can aid in your comfort during these long holds, and additional tools such as massage balls, foam rollers and sand bags are sometimes used to further direct attention to the areas of focus.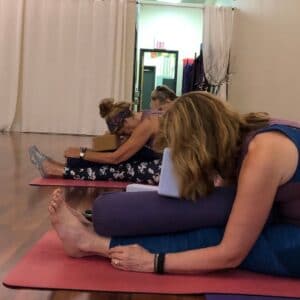 Gentle and Slow Flow Yoga
"Gentle Yoga" emphasizes soothing yoga postures and stretches without focusing on athletic movement or transitions between them. This is a calmer practice that will concentrate on one area of practice at a time, without expectations of moving from floor work to standing mixed all throughout practice.
"Slow Flow Yoga" connects foundational postures of yoga through a slow and thoughtful practice. There are no athletic transitions, and there is no work toward advanced postures. This is a peaceful practice that gently ties postures together into a mindful sequence of slow movement.
We are currently offering private yoga session either in-person or online. Customized to your needs and your schedules, our experienced instructors will guide your through a private session. We can arrange your private practice in the studio, outdoors, or we can arrange a virtual session online as well. Email us at info@pulsationyoga.com to arrange your private practice.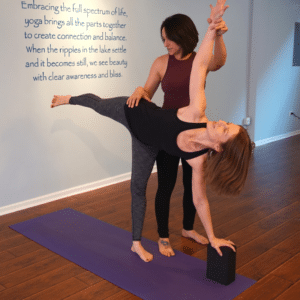 We continue to offer a sampling of pre-recorded classes online. These are always free, with donations optional. Pre-recorded yoga classes allow you to practice on your own schedule in your own space whenever it is most convenient for you. They are also a great opportunity to see what teacher and class level may be right for you.