Private Sessions Are Where Breakthroughs Happen
Private yoga sessions are designed to meet your ability, personality & goals.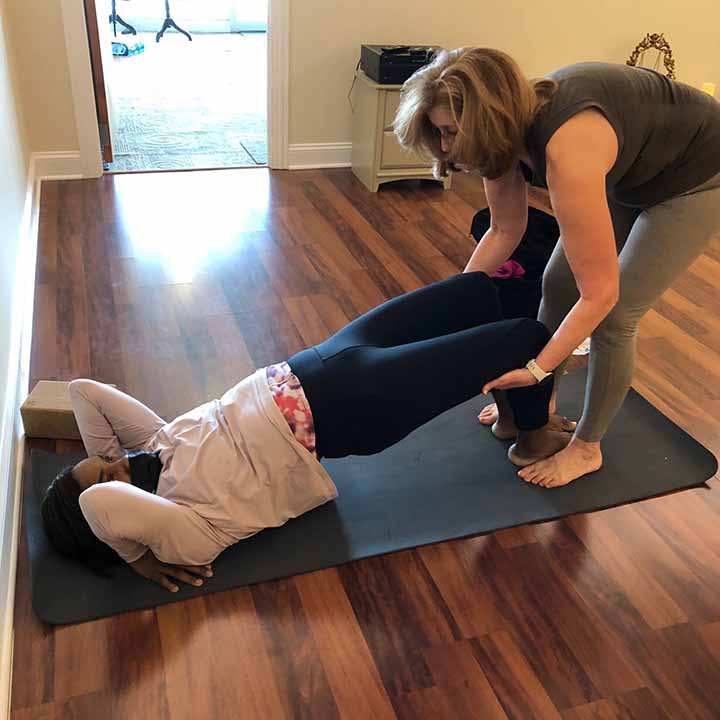 New to yoga? Learn the fundamentals at your own personal pace in a welcoming environment.
Seasoned Yogi? Strengthen and advance your practice with a focus on specific goals or broader patterns. We will work with you to build on your foundations while breaking unconscious habits or tendencies so you can see real growth and change.
Dealing with specific physical challenges such as an injury or chronic pain? Get individualized attention and a unique program offering supportive practices to bolster your healing.
If you're interested in regular private instruction, a 5-pack of private yoga sessions is your best deal!
Select a studio location to view packages. Packages are good at all locations.
We also offer group private sessions for your sports team, dance troop, birthday party, bridal party, family event and more.  Group sessions can be arranged in the studio or off site at your location. We've worked with local schools, communities, girl scout troops, dance studios, church groups and friend groups to help meet their specific needs and goals through yoga. And we are excited to work with you and your group – contact us for details and to schedule your group session today.
Having Trouble Making a Purchase?
Don't worry, be happy! We're here to help.