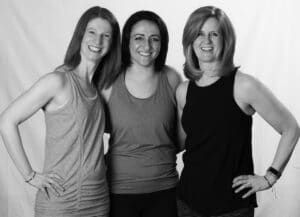 As we close out the year and happily welcome in a bright New Year, we wanted to take this opportunity to reflect, appreciate and look ahead.
In yoga, we hope that you can take the lessons learned on the mat and translate them to your life off the mat. We look for peace, strength, balance and connection both in-studio and in life. With all the challenges of this past year, it's been more important than ever to keep this focus. And we have been absolutely amazed by this community and your dedication to do so.
For that, and for so many reasons, we want to thank you with all our hearts. Thank you for taking time to care for your body and spirit and knowing that it does make a difference. Thank you for your support, for your notes and acts of kindness, your business, your donations and your friendships. We appreciate each and every one of your for continuing to be a part of this amazing yoga community.
Looking ahead to 2021, we all know that there is still a lot of work to be done. So, we all need to keep that focus and determination that got us this far. We will continue to work hard and stay flexible, as we know you will as well. If you need anything at all, please don't ever hesitate to reach out to any one of us. Please continue to take care of yourselves and stay healthy and happy.
We sincerely wish you all a very bright New Year filled with health, peace and happiness. We can't wait to see you again soon.
With love and grace,
Alison, Sandy and Susan