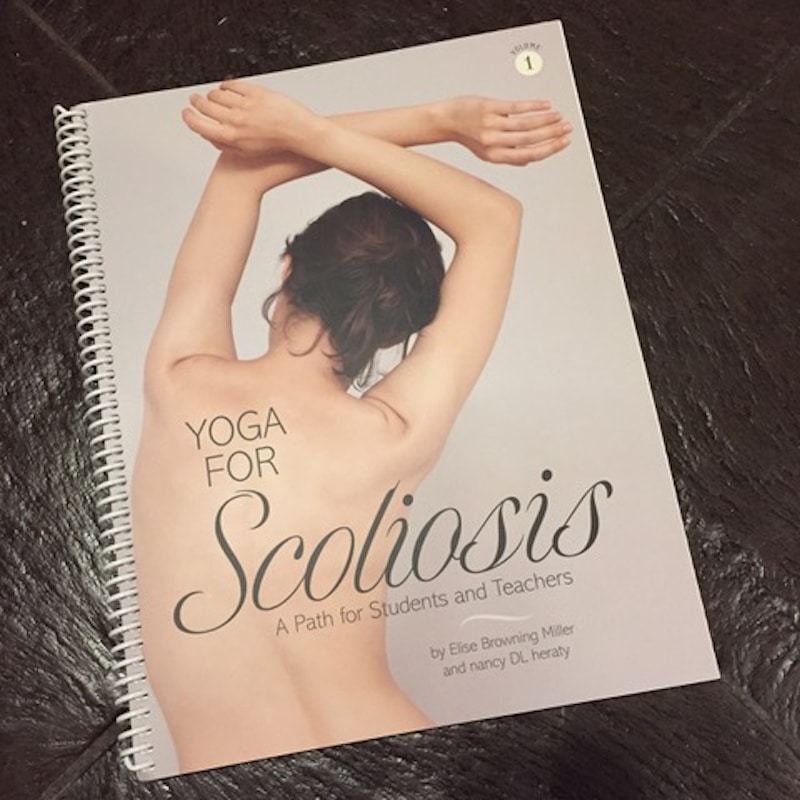 Yoga for Scoliosis and Spine Assessment Workshop
Sunday Sep. 15 @ 12:30 pm

-

3:30 pm

|

$60
Early Bird Rate: $55 ($60 after September 8, 2019)
This workshop is designed for students with Scoliosis (a lateral curvature(s) of the spine) and for Yoga Teachers who want to learn about scoliosis. We will assess your spine's curvature, map the curve, then apply what we learned to classic yoga poses adjusted for your specific curve pattern. Both students and teachers will benefit from learning how to adjust for the curvature in various poses.
Yoga poses offer relief with the use of traction, props, and relaxation to alleviate pain and discomfort. The focus of this workshop is on lengthening the spine, de-rotation of the curve, and reducing compensatory patterns standing, sitting, and lying down. In addition, deepening the breath will be a major component during the session.
All levels are welcome, from newbie to teacher.
Nancy A. Fox (formerly DL Heraty), C-IAYT, specializes in Yoga for Scoliosis, Yoga for Back Care and Yoga Therapeutics for those with specific issues and ailments. She is a C-IAYT, Certified Yoga Therapist with International Association of Yoga Therapists. Nancy trained with Senior Iyengar Teacher Elise Miller to become a Yoga for Scoliosis Trainer in 2010.  She also co-authored the new book, "Yoga for Scoliosis, a Path for Teachers and Students" with Elise, and offers classes and workshops in the Chicagoland area for those with Scoliosis. Nancy has trained extensively with renowned master teacher Gabriel Halpern at Yoga Circle in Chicago since 2006.  Her personal practice is based on the teachings of B.K.S. Iyengar. She continues to study with senior teachers to maintain a current, informed and fresh approach to yoga.