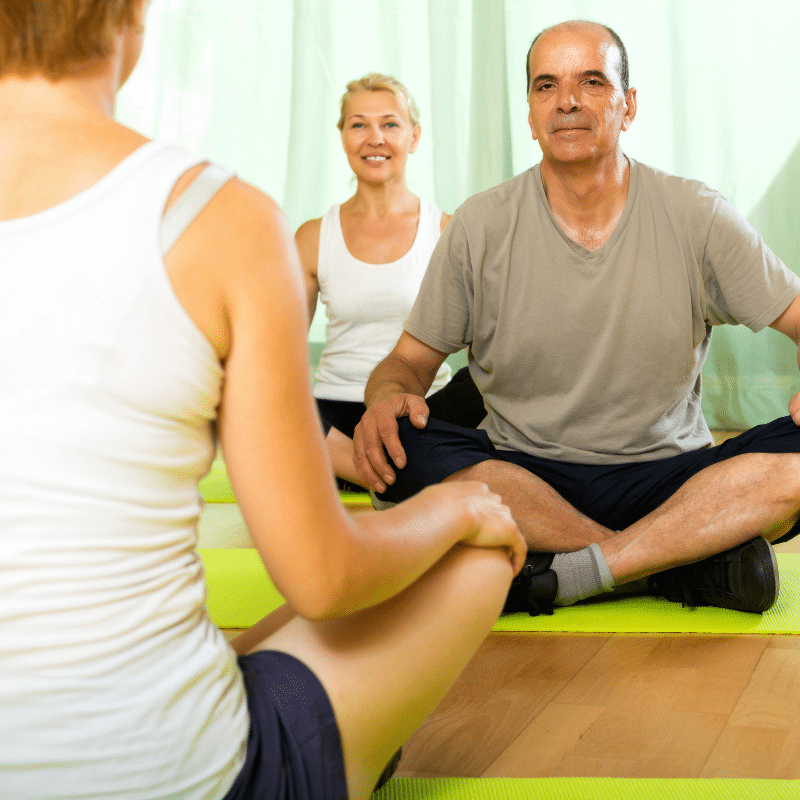 Teaching Yoga to Seniors
Saturday May. 15 @ 1:00 pm CDT

-

2:00 pm CDT

|

$20
**This is a Live-Streaming Workshop**
Open to All Yoga Instructors, Trainees and Curious Students
1 in 3 people over the age of 65 will fall each year. The key factors contributing to fall prevention include balance, strength and the way a person walks. Yoga has an impact on all 3 of these risk factors. This workshop will explore fall prevention and where yoga fits into the current research landscape. This workshop will introduce safe and effective ways for older adults to use yoga as a wellness tool. This is an interactive workshop, so comfortable clothing is suggested.
At the end of the session, participants will:
Understand the impact of fall prevention on the older adult population.
Understand what yoga is and its effect on fall prevention.
Identify the current research related to yoga and fall prevention.
Identify safe and effective yoga techniques for an older adult population which may help facilitate fall prevention
About Paul Mross
Paul Mross lives in New Glarus with his wife and son. He is a certified yoga instructor through the Yoga Alliance (E-RYT 200), and has been the project manager and yoga consultant for four research studies on Fall Prevention and Yoga with UW-Madison. He has two publications on his research projects. Paul has presented at multiple conferences, including Wisconsin Institute for Healthy Aging and the International Association of Yoga Therapist. In addition, Paul is the designer of The Happ:y Mat, a portable template with visual cues that assist the therapist and client in basic mobility instruction. He is also the co-founder of a nonprofit called YAFA, Yoga Accessible for All, which is a coalition of yoga teachers, community partners and academia. The mission of this nonprofit is to increase access to the benefits of yoga in under-served communities.