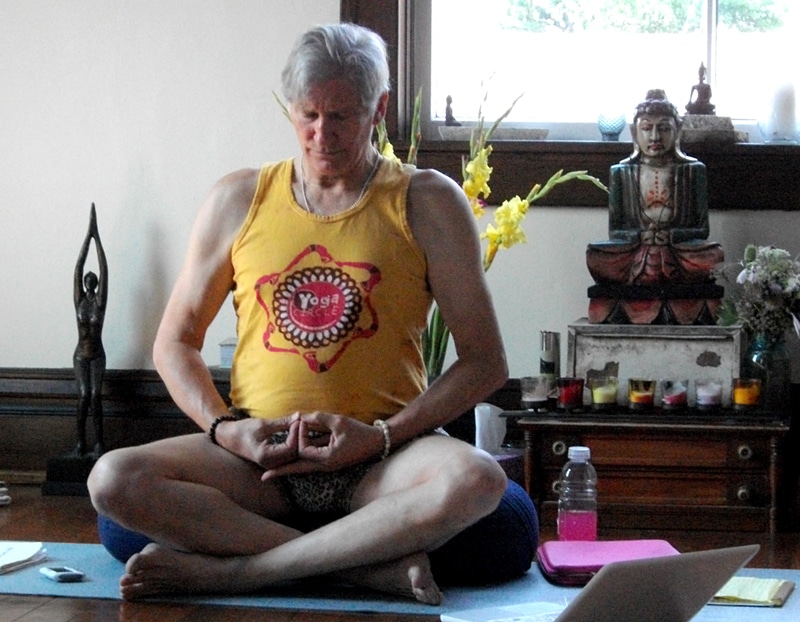 Pranayama with Gabriel Halpern (Live-Streaming)
Saturday Nov. 13 @ 11:00 am CST

-

12:30 pm CST

|

$35
Many people are accustomed to living with tension rather than with peace and vitality. Yoga teaches that pranayama infuses one's life with vigor and calm by regulating the inhalation and exhalation and transitions the between breaths.
The class will begin with a series of restorative postures which are a pre-requisite for regulating the breath to make it slow and subtle.
The difference between abdominal breathing, deep breathing, pranayamic breathing will be explained, instructed, observed and corrected.
Sitting techniques and digital control will also be taught.
What's the point of all this breath control?  According to the Yoga Sutras, repeated practice of pranayama thins the veils of karma which cloud the inner light. Now the mind is fit for and capable of concentration. Then the withdrawn senses turn inwards towards the Self.
This is a live-streaming event. Yoga Teacher Trainees will be in-studio, and students are invited to join us live-streaming to ensure proper spacing during pranayama. This is registration for the Pranayama workshop only – students receive a discount when registering for the combined Pranayama and Mantras and Mudras together if you are interested in registering for both.
Join us online Saturday, November 13, 2021 for this live-streaming yoga event.
Price: $35 for single session/$60 if you register for the combined Pranayama and Mantra, Mudra and Meditation events
Level: All-Level + Instructors and Yoga Teacher Trainees