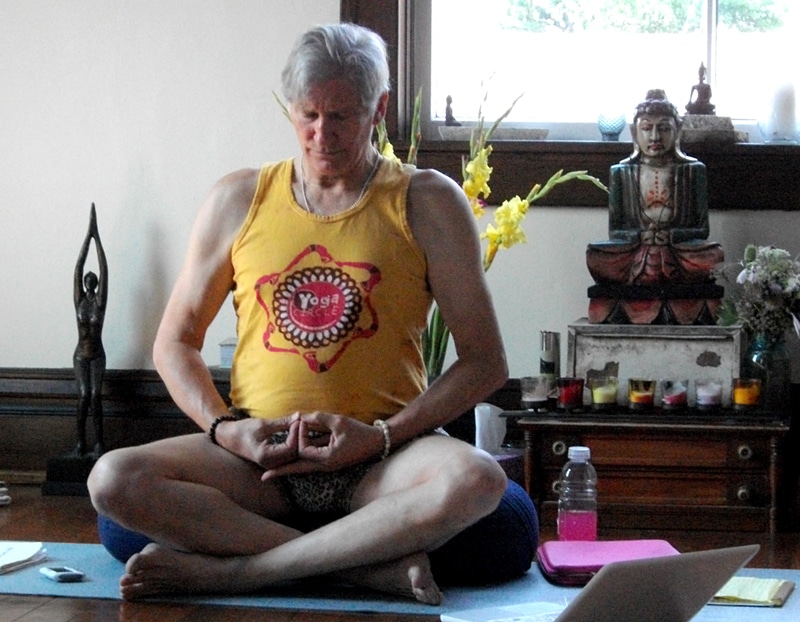 Part 1 – Pranayama Immersion with Gabriel Halpern
Saturday Feb. 4 @ 1:00 pm CST

-

4:00 pm CST

|

$45
This is registration for Part 1 of the Pranayama Immersion. There is a separate registration for Part 2 or for both sessions combined (for a discounted rate)
Each session will begin with restorative poses to strengthen the nervous and immune systems and increase oxygenation and circulation to all parts of our body. Mastering these poses confer flexibility, calm, and mental steadiness which are pre-requisites for working with our breath. Yoga teaches what is easy, safe, and effective.
Part 1
will concentrate on the basics of supine breath awareness techniques, as well mudras and bandhas.
If you are interested in
Part 2
, this is where we will expand the practice to seated digital pranayama and kumbhakas.
Techniques will be explained, demonstrated, observed and corrected.
Yoga is the best antidote for being burnt out, out-of-sync with your own life rhythm, fluctuating back and forth between being anxious or depressed.  If you want to leave with peace of mind, come to this class.
Gabriel will share the mystical physiology of kundalini yoga and the 7 chakras and how they represent the evolution of consciousness from individual to universal awareness.
"Yoga practice
benefits you
at all times,
especially when
the chips
are down."
Resma Menakem
Price: $45/Session (discounted rate of $80 if you register for both combined)
Level: All-Level + Instructors and Yoga Teacher Trainees
Share This