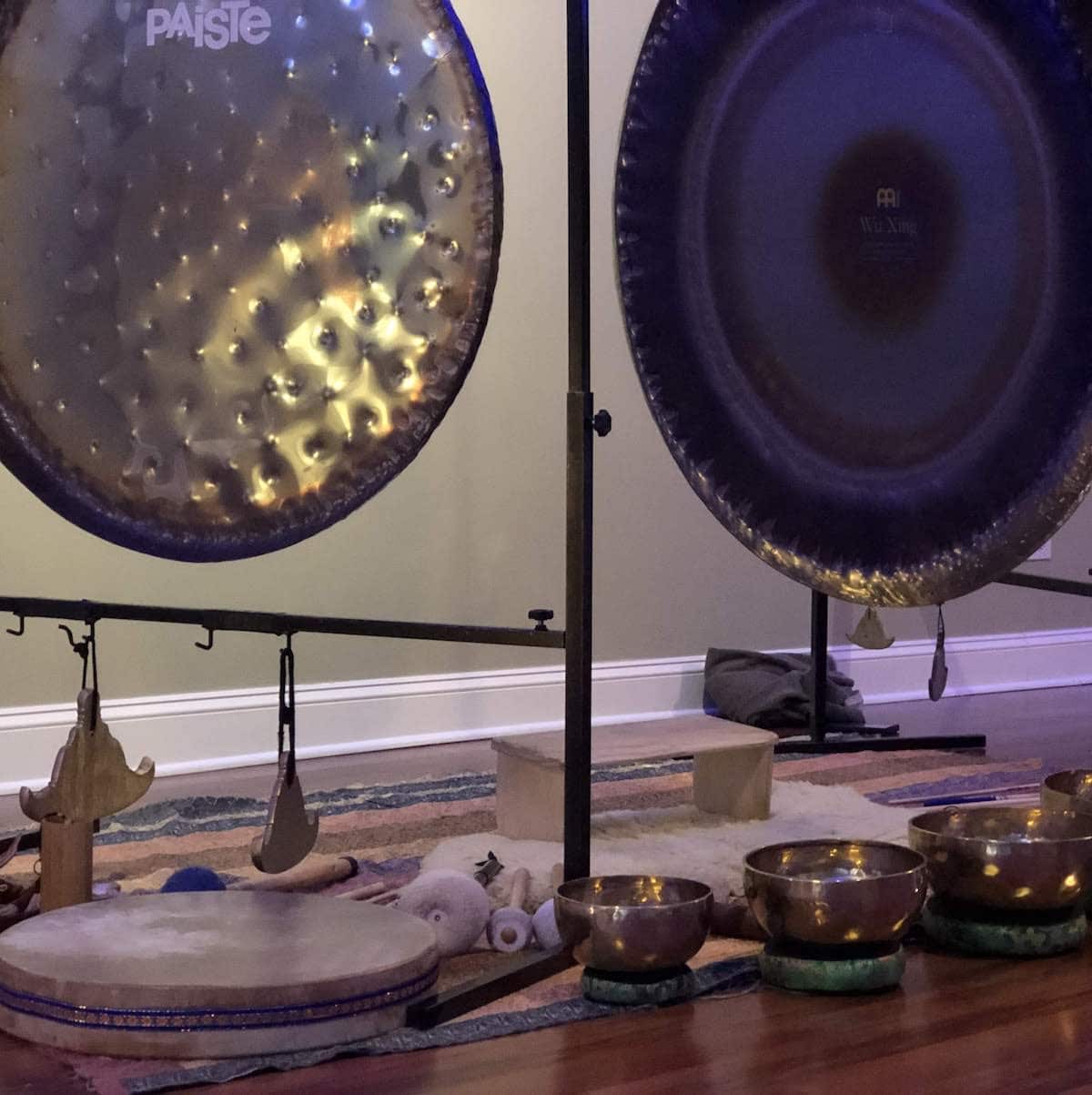 November Gong Healing Workshop
Saturday Nov. 16 @ 6:00 pm

-

7:30 pm

|

$35
On Saturday, November 16, 2019, Pulsation Yoga hosts a healing and transformational gong bath by Marian & Gabriela Kraus of Delamora Sound & Evolution. Experience a uniquely layered, multi-dimensional tapestry of sounds designed to awaken and believe in your potentials. Relax and invigorate simultaneously and permeate your mind and body in an environment of ambient and ancestral sounds of several large gongs, authentic Himalayan singing bowls and other sound tools.
Gabriela and Marian provide the vehicle to a meditative and transformational musical journey which presents you the opportunity to lift your awareness about limiting beliefs and how to transform them. The mindfulness meditation and soundscape empower you to re-calibrate and re-balance your entire being on a molecular level in a most holistic fashion from within. Flow into a psycho-acoustic gateway and expand your vibratory frequency to reach higher states of conscious awareness by connecting with the unified field.
The only requirement is to bring an open mind, wear comfortable clothing, and come with a pillow and blanket to cover up.
Level: All