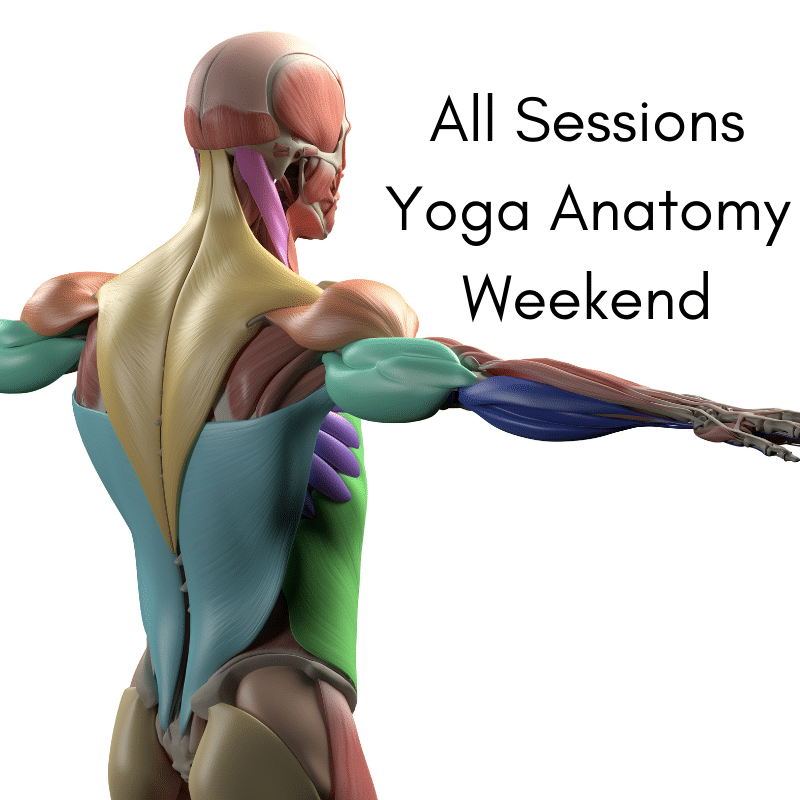 Live Streaming – Anatomy Weekend Workshops All Sessions
Saturday Apr. 10 @ 12:30 pm CDT

-

Sunday Apr. 11 @ 2:30 pm CDT

|

$70
This Anatomy Weekend Workshop Series includes:
Anatomy of Yoga, Saturday, April 10, 20201, 12:30-4:00
Biomechanics of Yoga, Sunday, April 11, 2021, 12:30-2:30
**These events will be presented live-streaming via Zoom.**
On Saturday, April 10, 2021, Dr. Serena Kleinstub, DC, presents Anatomy of Yoga. She will walk you through the most common muscles and tendons used in yoga classes and how bone structure can affect your practice. She will break down the details of how they work together to achieve a healthy practice and healthy body, and what to avoid. With experienced yoga instructors, Dr. Kleinstub will take you through the common poses in many yoga classes and how these muscles and bones are put to use and best protected.
On Sunday, April 11, 2021, Dr. Kerry Donahue Day, PT, DPT, takes us through the Biomechanics of Yoga. She will provide a Physical Therapist's point of view on the mechanics of proper breath work and cuing during practice; identifying and teaching to flexibility based on muscle length vs loose ligaments; discussing muscles that cross multiple joints and how to properly cue, use and protect them; plus more!
These are discussions plus applications, all yoga instructors and curious students should make time to lean these important details and distinctions.
This is an important workshop for yoga instructors or trainees, as well as students who want to understand the anatomy behind yoga.
Level: All students, yoga instructors and trainees welcome
Price: $70 includes both sessions
Live Stream Link: Emailed to registrants 30 minutes prior to workshop; you must have a valid email on file and a Zoom account (downloadable for free here).