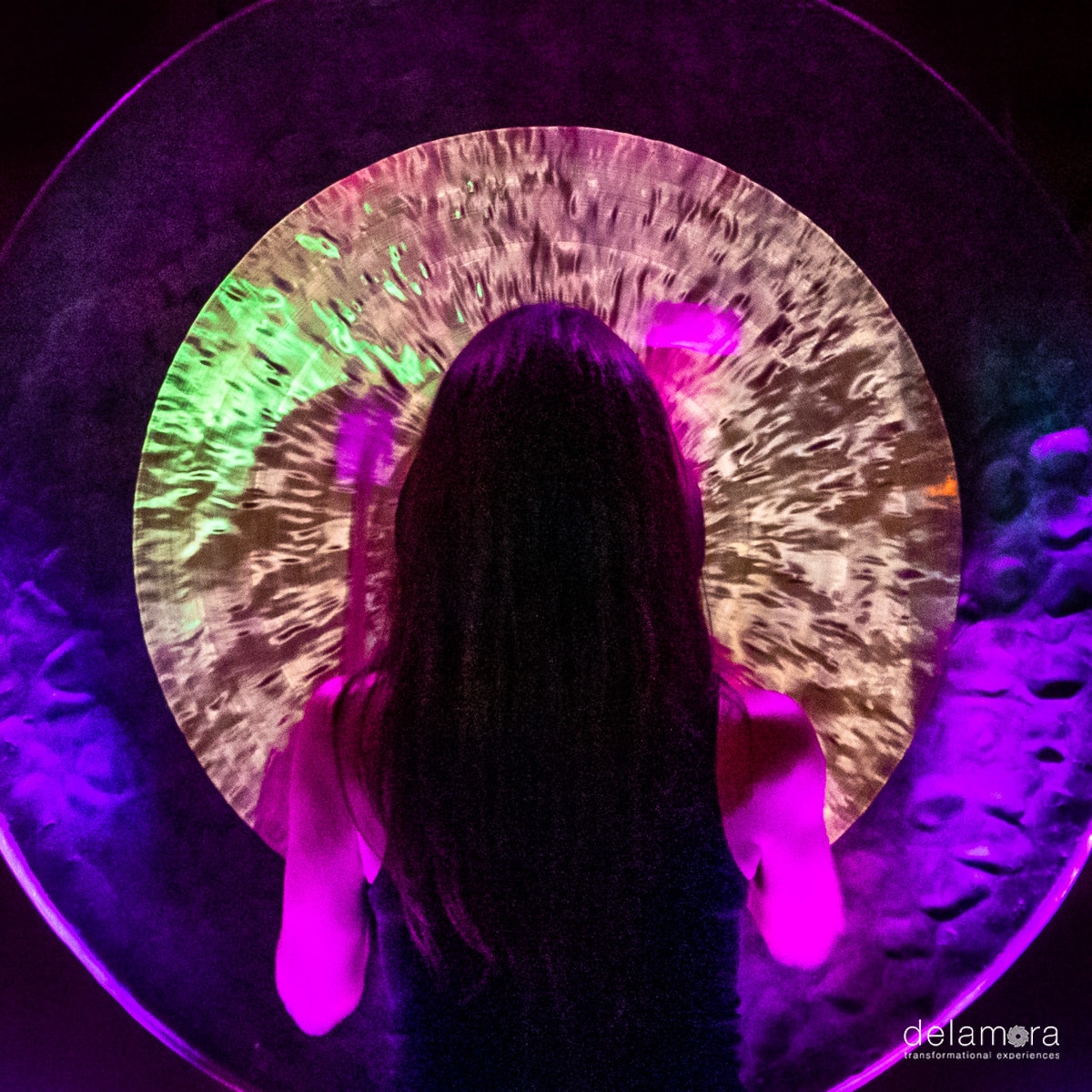 January Gong Sound Bath Meditation – SOLD OUT
Friday Jan. 20 @ 7:00 pm CST

-

8:30 pm CST

|

$35
SOLD OUT – Check back soon for a March date
Gong Bath, Healing Sound Meditation
Going from the premise that our innate life energy (Shakti, Chi, Prana) always wants to rise to the top, always wants to come out and manifest itself in the world, we ultimately come to the conclusion that it is our inner blockages and self-sabotaging patterns which prevent it to rise as freely as it is designed to do.
Those who have traveled the path of personal transformation do know that it takes awareness and practice to overcome those limiting behaviors. One realizes and knows that all of the progress is an inside (insight) job. The solution is always within, as opposed to out there somewhere. The power of intention to transmute and transform the limiting behaviors is indispensable in the process of finding peace and harmony within on a sustained basis…it all begins with having the awareness of the process of inner evolution.
Among many tools and different vehicles to aid in the ongoing process of raising awareness and attain higher consciousness is sound. This sound bath with 5 large gongs and other sound tools will amplify the experience. Geared for a complete recharge, relaxation and the raising of your awareness toward mobilizing your healing resources, join this profound guided meditation and sound bathing event in our awesome community setting and boost your vibrational frequency and powerful opportunity to recharge.
Cost: $35
Space is limited, we recommend registering in advance to reserve your spot. If you are registering multiple people, please email us at info@pulsationyoga.com with the additional names in your purchased registration.
Share This