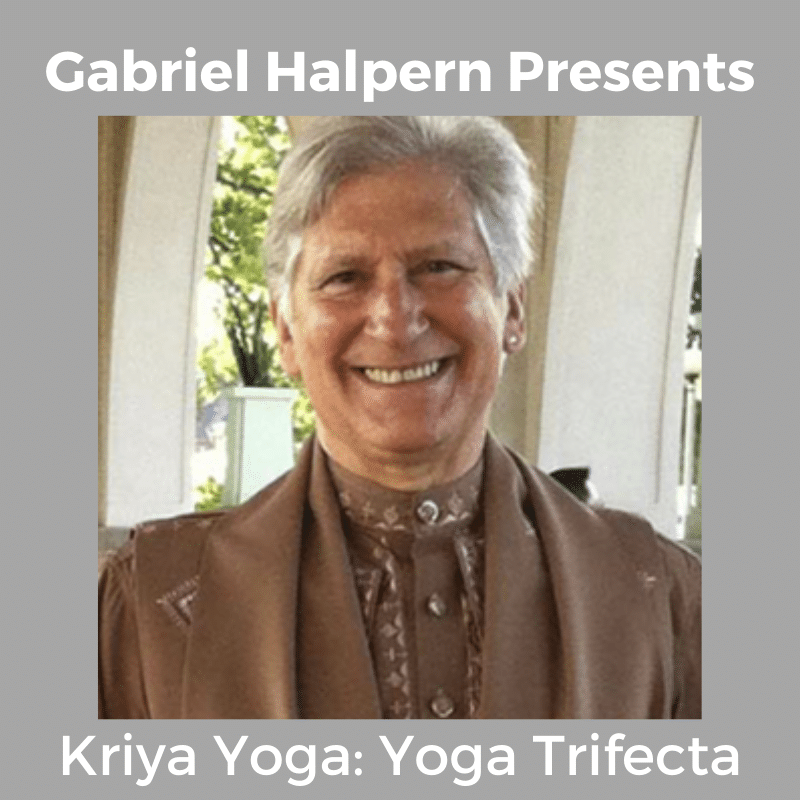 All Sessions: Kriya Yoga Trifecta with Gabriel Halpern (A Live Streaming Event)
Sunday Sep. 20, 2020 @ 1:45 pm CDT

-

Sunday Oct. 4, 2020 @ 3:45 pm CDT

|

$90
Kriya Yoga: Yoga Trifecta
Gabriel Halpern Presents: Kriya Yoga Trifecta. This is a three week series of workshops, covering the classical definition of Kriya Yoga: tapas, swadhyaya, and isvara pranidhana. Workshops will take place three Sundays from 1:45-3:45, live-streaming via Zoom.
We will articulate the philosophy behind each niyama with a power point presentation and a lively group discussion about the philosophical implications of Kriya Yoga for our daily life. Then, each session will finish with a sequence of asanas that help develop self discipline, study habits, and devotion to our chosen ideal.
 Week 1 Chair Yoga – September 20, 2020
 Week 2 Pranayama/ Reclining and Sitting – September 27, 2020
 Week 3 Mantra, Mudra, and Meditation – October 4, 2020
Cost: $90 for all three sessions when registered together ($80 Early Bird rate if register before 9/13/20)
Contact the studio with any questions at 847-989-7792
—
About Gabriel:
Gabriel Halpern holds degrees in philosophy and health psychology. He was the founder and director of the Yoga Circle in Chicago from 1985-2018. Owing to the direct influence of BKS Iyengar and 50 + years of personal practice, Gabriel has learned the difference between actual and perceived limitations, which is knowledge he passes along to those who study with him. Add to that twenty-five years of work as a university professor at De Paul's Theater Conservatory and that puts him in touch with the pulse of creative young people. He is well known as an accomplished vegetarian chef, guitar player, song writer, sacred dance leader, men's group facilitator, and a stand up comic. His teaching is all that is yoga:  zeal in practice, art form, science, world view, life style, and mystical mentoring.
Gabriel is a veteran teacher who ignites the fire of aspiration not only to your asana practice, but to your spiritual life as well.  Give yourself the gift of vitality, clarity, and tranquility with this icon of the Chicago yoga community.
—