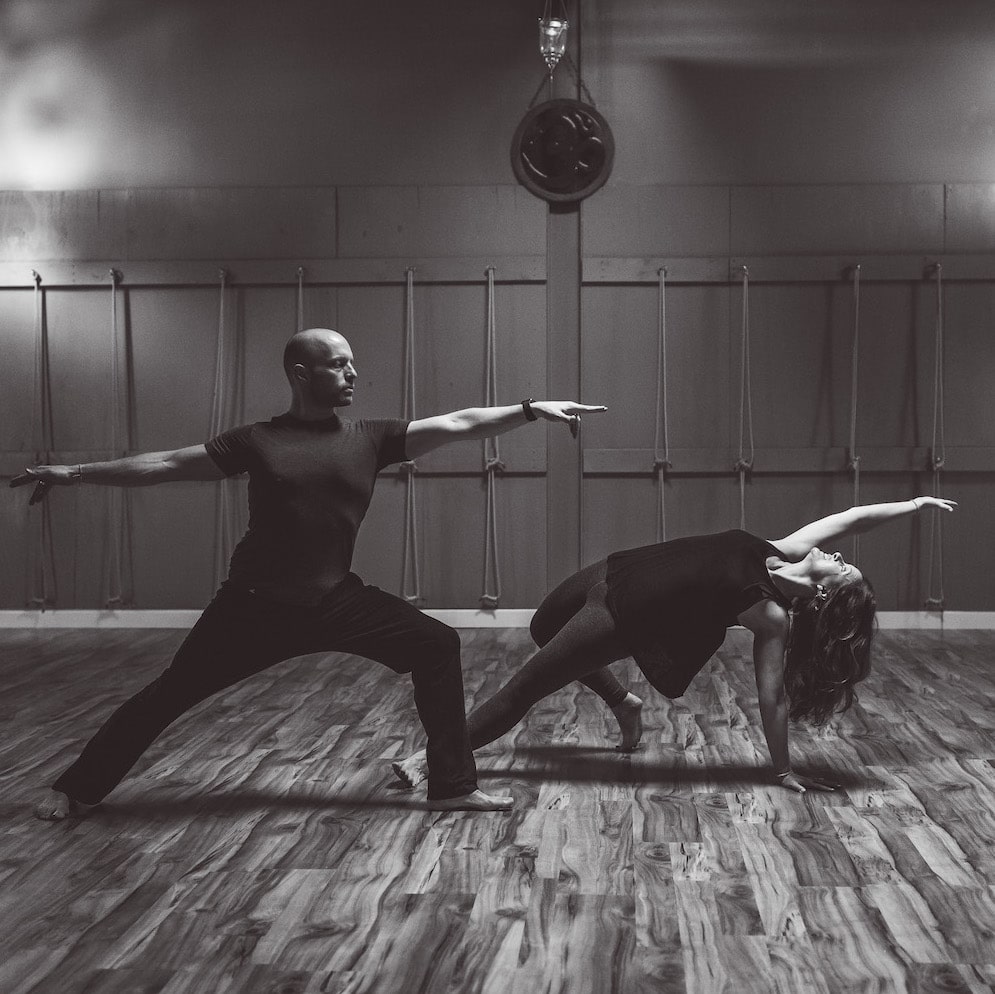 Flow Into Stillness: A Musical, Yoga Event with Andrew Gurvey & Julia Jonson
Friday Oct. 14 @ 5:30 pm CDT

-

7:00 pm CDT

|

$35
Flow Into Stillness
A Musical, Yoga Event with Andrew Gurvey & Julia Jonson
Yoga is excellent for bodies and minds — and live music soothes the soul. When the two are combined, benefits abound. Join Julia Jonson and Andrew Gurvey for a memorable evening of yoga set to live, acoustic melodies. 
Andrew Gurvey will play guitar while serenading students. Julia will lead an alignment-based flowing sequence, complete with relaxing and challenging postures alike. Physical practice is not about an accomplishment or outward perception, rather is intended to help us connect further to the state of being instead of doing.  After all, when you do things that bring us joy, we are more spiritually vital, emotionally healthy, and joyful. 
This enlightening Friday event is good for students who have some previous yoga experience. 
About Julia Jonson, E-RYT 500: Julia has been studying and practicing yoga since 1991 and teaching since 2007. With more than one thousand hours of training, Julia offers an alignment-based approach with a therapeutic feel. Earning degrees in Broadcasting & Film and Sociology, Julia worked for more than a decade as a newscast producer in the South Bend, Orlando, and Chicago markets. She continues to use her writing skills for blogging about healthy living and also wrote a children's book Just Me & the Trees: A Children's Guide to Meditation. In her spare time, Julia enjoys plant-based cooking and ballroom dancing. 
About Andrew Gurvey, E-RYT 200: Andrew has been practicing yoga for nearly two decades and teaching since 2009. He offers an alignment-based approach while keeping the atmosphere light-hearted and accessible to beginning students as well as long-time practitioners. Andrew's classes provide stress relief and an opportunity to feel better in body and mind. Andrew's primary job is at Underwriter's Laboratories, where he works as an engineer. In his spare time, Andrew loves music and playing guitar and has been a musician since 1987. He's also a technology aficionado and makes sure his family is equipped with all the latest gadgets.   
Price: $35
Level: All-Level, some yoga experience required
We expect this event to fill up, please be sure to register in advance to reserve your spot!
Share This