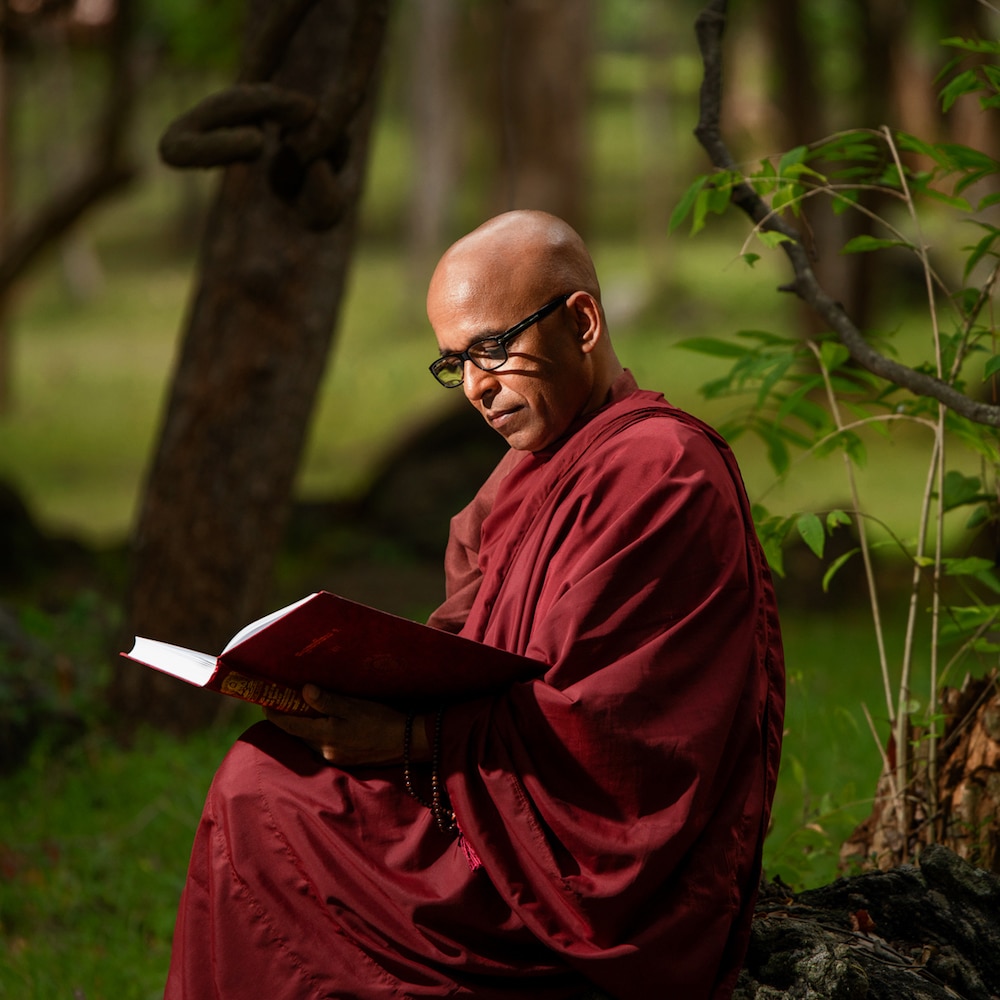 Balanced Mind Discussion & Guided Meditation
Sunday Oct. 29 @ 2:30 pm CDT

-

4:30 pm CDT

|

$40
Are you searching for a balanced mind?
Do you hear the word balance in the world and long for that feeling?
The world is always shaking, the world is always throwing us off.  Things on the outside are always changing.  When you see someone who looks balanced, do not believe it as true.  You cannot see balance from the outside…balance is an inner experience only. It is never outside. Bhate says, "I think it is something you feel in another."
Inner balance can happen in any environment. Balance can happen no matter what the outside conditions are. It comes even if our body is shaking our mind is still. True balance comes from a developed mind.  Please join Bhante Sujatha at Pulsation Yoga for a discussion and guided meditation. Here you will practice together to develop a balanced and peaceful inner life so that you can better navigate whatever happens in the outside world.
Additional Information:
Proceeds go to Bhante's pregnant mother's and  Incubator Project in Sri Lanka
Book signing and  choose-loving kindness  Items  are available  to purchase
About Bhante Sujatha
Bhante Sujatha, a 30+ year Buddhist Monk, is singularly focused on adding more love in the world. Bhante teaches loving-kindness meditation to people around the globe for all those seeking the art of happiness and contentment. His approach to meditation is deep and simple, bringing core Buddhist teachings to everyone in a way that is practical and easy to understand. A joyful, radiant, funny and wildly energetic monk, Bhante will help you obtain peace that can only be found in deep silence. He is originally from Sri Lanka and is the head monk / abbot of the Blue Lotus Buddhist Temple and Meditation Center in Woodstock, IL.
Bhante believes his purpose is not only to teach meditation, but also, "teaching people how to be happy."
Cost: $40
All are welcome
Share This