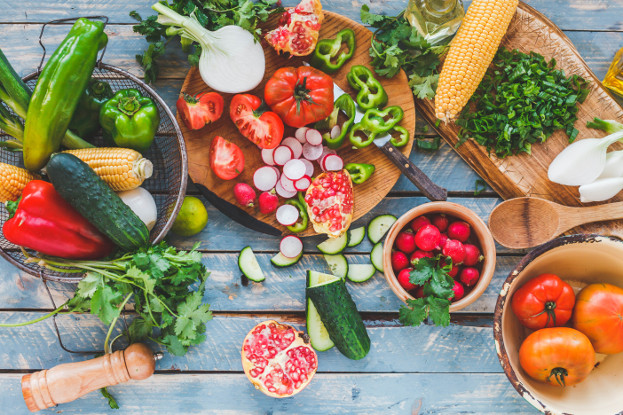 Ayurvedic Lifestyle: Nutrition and Eating for Your Dosha
Saturday Dec. 7, 2019 @ 1:00 pm

-

3:00 pm

|

$35
Ayurveda is a consciousness-based body of knowledge and wisdom that has been around for more than 5000 years. The purpose of Ayurveda is to help us return to our natural state of health, balance, and wholeness.
In this upcoming workshop, take a deeper dive into the foundations of Ayurveda, your unique mind-body type (or dosha), and the importance of nutrition to keep a healthy balance.
Food in its natural form is the best medicine, and Ayurveda teaches us how to use it to help fight inflammation and disease. In this workshop, Val discusses:
Optimal digestion
Importance of the microbiome
The six tastes and what they represent
Eating to balance the doshas
Mindful eating
And more…
Here, you can let your senses experience food in a new and  fun way. This is an opportunity to bring your attention and intention to making better food choices and creating new healthy habits as we approach the holiday season and New Year.
This workshop is lead by Val, an experienced yoga instructor who teaches at Pulsation Yoga. She teaches Restorative, Basic, Yoga 101 and other classes at both Pulsation Yoga studios. Val has practiced different types of yoga throughout her life and has always been drawn to the philosophy and spiritual aspect of it. Her curiosity and interest in those areas lead her to Ayurveda studies at  the Chopra Center where she became a Certified Ayurvedic Life Style Teacher. The program Val completed was created by Chopra Center co-founders, Dr. Deepak Chopra and Dr. David Simon and is focused on learning, practicing, sharing, teaching, and mastering the principles of Ayurveda. Val will share the importance of food and Ayurvedic nutrition for fighting inflammation and disease and creating better health.
Open to all students, instructors, all levels.