Get ready for the sweetest hour of your day.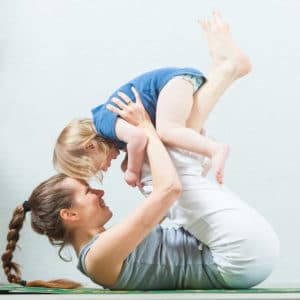 Baby & Me yoga classes are available at Pulsation Yoga in both the Arlington Heights yoga studio and the Lake Zurich yoga studio with teachers Marison and Nikki.
Tuesdays 11:00 in Lake Zurich with Marisol
Tuesdays 11:15 in Arlington Heights with Nikki
Instructors will guide you and your baby, ages 3-13 months, through a 40 minute class filled with playing, singing, dancing and stretching. Afterwards, parents can spend the rest of the hour socializing, changing and feeding.
Baby & Me yoga classes are a great way to bond with your child and to meet other parents in the area. It's also said to possibly aid in digestion, promote better sleep patterns and help your infant move towards the next stages of development.
Be sure to bring lots of soft, clean blankets to the practice, as well as a few of your baby's favorite toys (noisy toys encouraged!). Then, enjoy this time with your little one and other parents who are experiencing the same every day moments with theirs.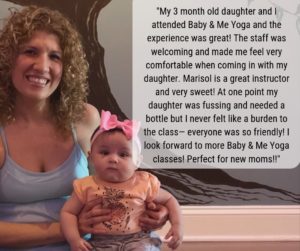 Special packages are available for Baby & Me Yoga Classes:
Check our regular schedule for class times and updates.